Sipcam Agro USA promotes within sales and marketing team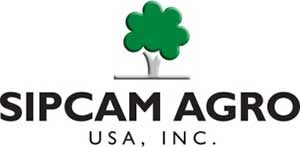 Sipcam Agro USA announced today that it is promoting Michael Maravich to lead sales and marketing across all agricultural, specialty (turf and ornamental) and material preservation markets.
Maravich will report to Sipcam Agro USA's CEO, John Gertz. Maravich is charged to deliver the same specialty segment sales and marketing success that he has overseen over the last two years in the agricultural market. This move is another step Sipcam is taking to lead the North American business into a new era of portfolio selling across Sipcam's strong base of proven, trusted products and ongoing introduction of innovation-based solutions. 
"As we have started to execute Sipcam's new direction, Michael was the clear choice to implement Sipcam's business goals across the United States and greater North America," says John Gertz, CEO. "His strong track record and expertise in leading teams and building strong strategic business relationships is exactly the skillset Sipcam needs to help us achieve our goal of building out the North American organization to transform our business as the most respected manufacturer of agronomic inputs."    
Maravich has vast experience with sales, marketing and product development with various manufacturer and distribution service businesses. Maravich's working experience in the control product space began in 1999, starting in sales, then into product management and marketing roles. With Maravich's experience at the manufacturer and distribution levels, he understands the full scope of what it takes to provide innovative solutions and services but also the expectations and needs of distribution, end-users and the grower channel. Most importantly, Maravich recognizes that value and service begin with energetic, trusted, ethical people who thrive on an entrepreneurial approach when providing value to the customer.
The promotion of Maravich is another step the Sipcam group is making to invest in the North American market. Sipcam has seen several recent strategic alliances and investments in active ingredient access and capability made by the global Sipcam organization. With the new leadership team in place, Sipcam continues to strategically grow its presence, participation and value it offers the market. Maravich's promotion empowers people and organizational leadership to support this ever-growing base of global assets and capability to support the strategic North American business.