PowerBilt, Morton Golf Foundation raise scholarship funds through 'Golf and Guitars'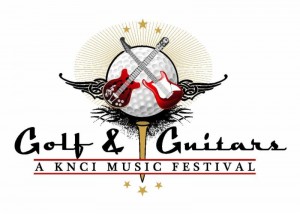 PowerBilt teamed up with the Morton Golf Foundation in Sacramento, Calif., to donate to a scholarship program for young Northern Californian golfers. Both parties co-established the program in 2011. This year, they each donated $15,000 to collectively be awarded to 24 current high school seniors in the Sacramento area who are heading to college.
"This is a wonderful program that helps us invest in the future of the game," says Ross Kvinge, president of PowerBilt's U.S. operations. "Both PowerBilt and Morton Golf Foundation have been helping golfers of all types, from beginners to champions, for years. With this scholarship program, we want to play a role in helping young golfers improve their game, and also succeed in life."
PowerBilt and the Morton Golf Foundation held a "Golf and Guitars" fundraiser at Haggin Oaks Golf Complex from May 19-20 in Sacramento as the latest event to help the cause. It included two concerts, a golf tournament and a silent auction.
"In an effort to recognize children that have gone through the Northern California Golf Association, The First Tee of Greater Sacramento, high-school program, or worked at a golf facility, we want to assist them with their higher education needs," says Ken Morton, Jr., namesake of the scholarship program.