My open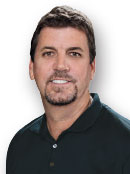 Well, it wasn't really my Open, it was Tiger's Open. This year it'll be 10 years ago, but it seems like yesterday.
I've attended several U.S. Opens through the years. Oakland Hills, Pinehurst and Atlanta Athletic Club come to mind because I returned to play the course. Outside the ropes at a U.S. Open is special, but working and having access inside the ropes is priceless.
I've only worked one Open (so far), and some say it was the best in years. My good friend Mark Woodward, along with Jon Maddern, were the management team at Torrey Pines then. Mark said he'd have a spot for me, so for that week in June '08, I was in charge of the tee crew. I worked with a great group of municipal employees. I relied on them for obvious reasons — it was their baby. We all had mowers and specific routes. Our jobs were done without glitches twice a day for eight days.
Honestly, it was just the tees. The greens, fairways and bunkers had more staff on them. We did divots, picked up broken tees and mowed. The best part about the tee crew was everything I helped with after the tees were mown.
We've all heard about the scouting and monitoring done for two years before a course hosts an Open. The statistics are mind numbing, including green speeds, firmness, H2O and clipping yields. USGA interns and site coordinators record putting greens and other areas daily, but not the tees.
Wherever I could help, I would. It was a machine for sure. If I wasn't needed on one green, I went to the next. I kept notes on what I observed, and it was fascinating to watch greens getting hand watered, with each having its predetermined amount of water. Some greens were double cut or double rolled, but they were all the same green speed when the flagstick was put in the hole.
I was there for just a week, but exposure to the process was worth every minute. A lot happened that week, but two memories remain: Watching Mike Davis putt to and hit pin flags from 20-25 feet when determining hole locations. He could have dropped putts into a thimble that week. Another was never seeing a sunset on the Pacific that week. Strange thing, that coastal fog.
Fast forward past the last few Opens, where the same principles were completed with the same disciplines, only used on modern designs of the 21st century. With the exceptions of Oakmont and Merion, the U.S. Open has veered away from the classic courses on which I grew up watching the greats play. Taking nothing away from the courses or champions of the past 10 years, I remain a fan of returning the U.S. Open to these great courses and their celebrated greens, bunkering and classical layouts. I can't wait to see today's great players taking their games to these classics. Tight driving areas with thick rough… someone will still win.
I plan on working another Open. I still have the desire, and I know what I'll be getting into. I'm sure I'll see familiar faces, like the fairway crew that seems to have routes down before they ever get there. Can't wait to be a part of another "Flag Day." I look forward to meeting staff that's worked on these classics, and can't wait to hear their stories, as well as meeting interns and students — at least the ones who make it to work on time.
But most of all, it's that feeling you get of accomplishing something as big as prepping the U.S. Open. The science, resources, skill and teamwork have set the standard that most, if not all, Tour events use today. It doesn't matter who did it first, we all love the effort.
#justsaying
Sarah Webb is Golfdom's former managing editor. She holds a bachelor's degree from Wittenberg University, where she studied journalism and Spanish. Prior to her role at Golfdom, Sarah was an intern for Cleveland Magazine and a writing tutor.