Matt's Memories: Favorite memories from my time at Augusta National
I love Golfdom! I like the short, fast articles. After all, as a super, you never have enough time. When Seth asked if I would like to submit a semi-regular column for the magazine, I thought, "Wow, what a monumental privilege… heck yeah!!!"
As in my professional life, I will not be dazzling you with technical agronomic tips but instead sharing down-home practices for firm, fast greens, and growing grass with less chemistry and water. But most importantly, I'll be sharing funny memories of some great golf course experiences.
When I led my young staff, I tried to let them have fun.
I was a semi-loose leader. I like to laugh and you gotta be able to laugh at yourself. Even more important? Let them laugh at you. If you can foster this type of environment, you come away with some great memories.
I asked Seth what his idea was for this column, and he asked if I would share my top three funniest stories from the course. I'm sorry, Seth, but if I work hard, I could get it to maybe 25! So, stay tuned, and we should have some fun!
The after-hours assistant
When I was an assistant at Augusta National, the interns lived off-property in an apartment across the fence behind hole No. 5; that is all gone now. They would blow off steam and have some wild parties. Ironically, Paul (Latshaw) would lecture me on being an assistant after- hours … I failed miserably at that assignment.
One night, the interns were playing poker and partying. I left as everyone seemed to be fading. We had an intern that would fall asleep with his eyes open — it was very freaky. He also had an impressive mustache and eyebrows you could stand on.
The next morning, he comes strolling in mad as a hornet because when he passed out, they shaved off half his mustache and his opposite eyebrow. I asked him, "WHY didn't you shave the rest of your 'stache off?" He replied, "I want Mr. Latshaw to see this!"
Paul walks in, and he isn't happy! He looks right at me and says, "What happened?!?" I have no idea what came over me, but I started to laugh, and so did 50 other guys in the breakroom. Paul turned, walked out and said, "Mr. Shaffer, NOW!"
I walked into his office, and he said, "Shut the door!" Paul then turned in his chair and laughed until he cried and said, "Those kids are nuts!"
Another quick Augusta story
Way back in the day, Augusta had an upper and a lower shop. The lower shop was the big shop — to the left of No. 4. There was a very small bathroom with a tiny window. Often, I walked past the shop and heard a loud bang, like an explosion. I was always in a hurry and busy, so I never thought much about it.
One day Mother Nature called, and I hurried over to the lower shop. All of a sudden, a balloon comes through the window hanging there. Oddly, it had a lit fuse sticking out of it?!?
Just when I started to comprehend what might be happening, BAM! It explodes! The mechanic, Tommy Billiter (who was a full-blown character), had come up with this little initiation for new employees: a balloon blown up with just a touch of acetylene. I tried to look composed when I came out, only to see guys laughing. Later on, I'd see guys come running out with their pants around their ankles.
Did I mention it was 1986? Orientations nowadays are a bit more structured.
Remember, the best release from stress is laughter!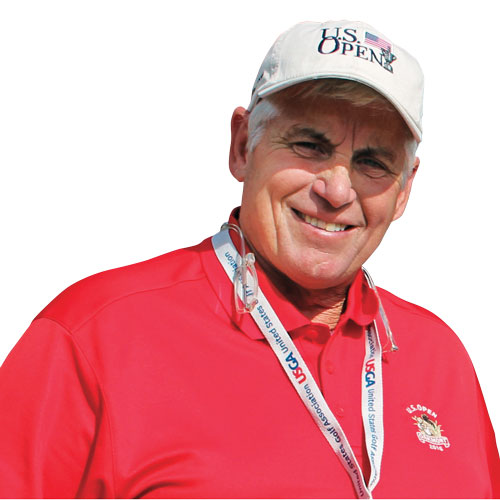 About the Author: Matt Shaffer
Matt Shaffer, a longtime superintendent, is the owner of Minimalistic Agronomic Techniques (M.A.T.) He was previously the superintendent at The Country Club in Cleveland and is director of golf course operations emeritus at Merion GC, Ardmore, Pa., where he hosted the 2013 U.S. Open. Reach him at matthewgshaffer@gmail.com.