Matt Shaffer shares his tips for managing stress in the workplace
I am certainly not professionally trained in giving psychological advice for managing stress, but I can assure you I have had more than my fair share of stress — so that is my basis for these suggestions.
First, you need to understand who you are and how you process stress. If you are a worrier by nature or have a controlling personality, this will be hard for you.
Most people know who they are. However, if you want a second opinion and are married, I am sure your spouse will gladly chip in their two cents. Talk to your parents, brothers and sisters or a good lifelong friend. They will ease the information to you in a more palatable manner.
Once you understand who you are and accept that there are changes that can be made that will make your job and your life easier, you will have relieved 50 percent of your stress. Yes, I am saying that 50 percent of your stress is self-inflicted.
For me personally, I tried hard to avoid situations that would cause me stress. I have always been proactive in life, not reactive. I was also effective at damage control. I know some people work for me and think, 'he has lost his memory.' It is true that I managed grass on the edge and it created a stressful atmosphere for the staff.
However, the members loved it, so I eliminated that area of stress. The GM, the pro and all the employees were happy because the members were happy, thus eliminating other areas of potential stress for my peers.
Still, there was stress from the staff because we always felt like we were on the precipice of losing grass. This is where my management style helps all of us with our stress load.
Spread the wealth
I am a delegator. I spread the stress over my entire staff. Everyone can handle a little instead of trying to handle it all yourself.
Young supervisors want responsibility. They see it as a way to test themselves and get ready for their own head superintendent job. I feel you have a better golf course when everyone buys in and feels like they are a part of the process, both good and bad. This system is valuable when Mother Nature throws a curveball with weather extremes. Now, you get great suggestions on how to tackle the problem because you have buy-in.
Balance your family life and professional life together. Superintendents can be regimental. They go to work at a certain time and come home at a certain time. You need to break that tendency.
Prioritize your time
I also think it's critical, if you have children, to live close to your job. That way you can put the kids on and get them off the bus. They can be on the course with you in the afternoon and you can have a good talk with them in a tranquil setting, a perfect place for you to get the pressures of their lives out in the open.
The idea is quality time, not quantity time. Be spontaneous. Surprise your wife with flowers. In my case, my wife would say, 'What did you do?' I would say, 'Nothing, just building up goodwill for when I do something bad.'
Do you want to blow all their minds? Take them for a summer vacation, four days of camping. If you are a good mentor and delegator, this shouldn't be a problem.
Hope this helps. It did for me. I never got fired and will soon be celebrating our wedding anniversary (49 years) with my way better half!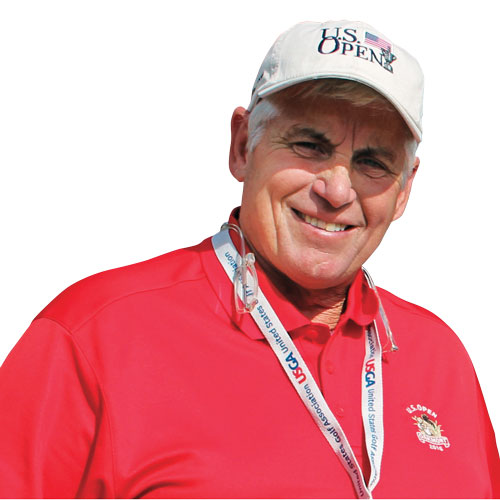 About the Author: Matt Shaffer
Matt Shaffer, a longtime superintendent, is the owner of Minimalistic Agronomic Techniques (M.A.T.) He was previously the superintendent at The Country Club in Cleveland and is director of golf course operations emeritus at Merion GC, Ardmore, Pa., where he hosted the 2013 U.S. Open. Reach him at matthewgshaffer@gmail.com.