Judging a magazine by its cover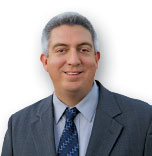 I have been a loyal subscriber to Sports Illustrated for 20-plus years. I first subscribed when I moved out of my parents' house and could no longer read my dad's copy. I couldn't even afford the subscription at the time, but I just had to read the columns every week by Steve Rushin (still my favorite columnist) and Rick Reilly. I loved the occasional long-form writing on something random, like boxing or mountain climbing. And of course, I had to have the free NFL hoodie in the team of my choice (Go Chiefs!). It probably was my love for Sports Illustrated that got me into what I'm doing today.
An issue of S.I. recently arrived, and I'll confess that I didn't even crack it open. Neymar, the Brazilian soccer star, was on the cover. While I enjoy soccer, I'm not going to spend my valuable time reading up on Neymar. The other stories teased on the cover didn't interest me, either. The issue got buried in the stack of magazines on my desk.
That was until a couple of weeks later, when I was cruising through Sports Illustrated's college football preview issue. In the letters section, a reader complained that Jordan Spieth's Open Championship win deserved the cover over Neymar. The reader went on to say that it was a further insult to Spieth that he wasn't the main golf story in the issue. Instead, it was a 12-page multi-bylined story on Donald Trump the golfer/golf owner.
I immediately went to my graveyard of unread magazines (typically a few Esquires mixed with various Golfdom competitors) and pulled out the Neymar issue. Sure enough, there it was… some 10,000 words on the president of the United States, his dealings in golf and the way he plays the game. (And suddenly it made sense why I had received an email from one of Sports Illustrated's golf writers a few weeks earlier.)
I gobbled the story up. The reader was right to complain, but the complaint should have been about Trump on the cover over Neymar and Spieth. Not only did Trump not make the cover, the story — by far the longest feature in that issue — didn't even get a mention on the cover.
So why wouldn't Sports Illustrated put Trump on the cover, or even make mention of the story? I can only speculate, but I wonder if SI was nervous about putting such a polarizing figure as President Trump on its cover. It's almost as if they tried to hide what truly was a great piece of journalism.
This issue of Golfdom is somewhat like that issue of Sports Illustrated (but no Neymar, trust me.) We have a great long-form, multi-bylined article in the issue. And we also have that hot-button story that, well, is almost hidden.
The story "Slip, Slop, Slap" starts after the Early Order Program guide and the hurricane story. It was penned by Florida-based superintendent David Dore-Smith (whom you might remember from last month's "19th Hole.") And it's about dealing with — and being proactive about — skin cancer.
The story first appeared in The Florida Green, the official publication of the Florida GCSA. David told me that Golfdom wasn't the first national industry trade magazine he pitched the story to… but it was the first to actually return his email.
I'm proud of my team for the great work they did reporting on Hurricanes Harvey and Irma. I'm also proud of North Coast Media for continuing its support to fight cancer. Please don't let David's story be the hidden article in this issue. Take the time to read his story, because it's such an important topic for all of Golfdom's readers.