John Deere Golf and OnLink unveil fleet management software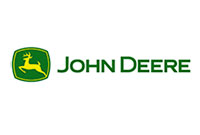 John Deere Golf and golf course performance optimization software company, OnLink (formerly OnGolf USA), introduce OnEquip. With OnEquip, golf courses can now integrate equipment fleet data into OnLink's performance optimization platform for a comprehensive picture of course performance.
The new OnEquip component of OnLink allows golf course operators to manage and gather data on their equipment fleet, including maintenance scheduling, parts management and
uptime/downtime reports, according to the company. Consistent with the overall OnLink platform, the OnEquip program works with all equipment manufacturers and vendor suppliers.
"The collaboration between John Deere Golf and OnLink provides course operators with the ability to make data-driven decisions," says Dave Plaster, sales manager for John Deere Golf. "With the integration of fleet data into OnLink, users can truly have a comprehensive view into what's happening at their course."
The OnLink golf course management platform allows users to collect data and manage decisions on labor, water, chemicals and nutrients, and playing conditions, the company says in a press release. The platform also offers a weather forecasting service.
"OnLink users will now have an end to end fleet management solution that includes accurate cost of equipment ownership combined with agronomic practices which influence operational usage and efficiencies," says Walt Norley, CEO and founder of OnLink. "We have a significant product development roadmap for OnLink, and will continue to evolve OnEquip in collaboration with both our customer base and our strategic partner John Deere Golf."
Subscriptions for OnLink are available through John Deere Golf dealers and OnLink.