Is Black Friday the Grinch that stole Thanksgiving?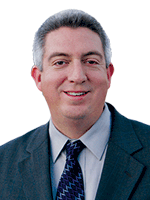 Quick, what's your favorite holiday? ¶ Mine's Thanksgiving. Well, it was Thanksgiving. ¶ Thanksgiving is my favorite holiday because there's no pressure as long as someone halfway competent is entrusted with the turkey. There are no expectations of what Santa did (or didn't) bring, no complicated costumes and candy, and best of all, no fear of firework dismemberments. (If I ever blow off a finger, my columns will take twice as long to type.)
Thanksgiving is just family, friends, food and football, and in my favorite time of the year, fall. Thanksgiving is my heaven on Earth with green bean casserole.
Until recently, that is. My holiday was hijacked. What used to be a day of eating and napping has turned into, at least for the Joneses and Johnsons (my sister married into another common name) a day of hurry-up-and-eat-so-we-can-go-shopping.
Black Friday is the Grinch that stole Thanksgiving.
It was one thing when Black Friday meant early-hours shopping on the Friday after Thanksgiving. My wife already is a morning person; she'd just get up at 4 a.m. and be back home mid-morning with a cheap-o flat screen TV.
But then Black Friday encroached on Thanksgiving Day. That made Thanksgiving 2014 a new low, even lower than Thanksgiving 2010, when cousin Rosalina brought her New Wave cooking to the Romero Thanksgiving. (Not only was there no turkey, but what looked like mashed potatoes actually was whipped cauliflower. My plate was loaded with it. I still have nightmares.)
Last year, six out of nine people at the Jones/Johnson Thanksgiving bailed on the latter part of the day to go wrestle with ultra-competitive shoppers at the nearby strip mall. Pro: I was left unattended with various pies. Con: I was unattended in general.
Isn't the point of Thanksgiving to bring families together? Waiting in line together for an iPad doesn't count as family time.
The question is, what will the Jones/Johnson Thanksgiving be like this year? Will we repeat last year's shopping mistake? Or will we leave the "bargains" behind and realize that the best deal we have is the rare chance to be together as a family, enjoying each other's company?
I'm hoping for the latter, and I'm already planting seeds that there's no deal worth rushing through Thanksgiving dinner. If Thanksgiving Day shopping hasn't encroached on your holiday, count yourself lucky and keep that tradition alive as long as you can.
I'm thankful there are businesses out there making a stand this year and closing on Thanksgiving Day. There aren't many as of this writing, but maybe there will be more as people realize saving a few bucks isn't as important as being with your family. Maybe employers will realize it's important to give their employees an occasional day off. Maybe we all will realize the cashier at the strip mall would rather be at home with his or her children on Thanksgiving.
The summer holidays are hard on this industry. Memorial Day, Independence Day, Labor Day… they're all in peak golf season, and that time of year also is peak disease and weather pressure season. Many of you are pulled away from your families on these holidays in order to tend to the course. I'm always saddened when I hear from readers who hate these holidays because of the increased pressures from the golf course.
So let's not let the Thanksgiving holiday get wasted by shopping. I'm going to remind my family that it's important to treat Thanksgiving with respect, and do what the Pilgrims and Native Americans did: enjoy each other's company, over-eat and watch the Lions lose.
Unless cousin Rosalina is cooking our Thanksgiving meal… then I'm just going to go early to get in line at Walmart.