Green Technologies names Anthony Williams director of sales and marketing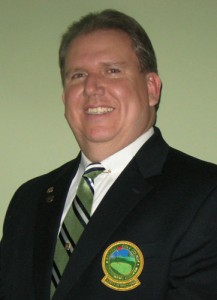 Green Technologies, LLC, a producer of environmentally friendly fertilizers, has named Anthony L. Williams, CGCS, CGM, as its director of sales and marketing.
"We are excited to have Anthony Williams join our GreenEdge Team. His knowledge and expertise on agronomic issues with an emphasis on environmental quality fits well within our corporate values," says Amir Varshovi, Ph.D., Green Technologies' founder. "Anthony brings an array of talents with him and we know he will help take the GreenEdge Product line to the next level."
During his 30 year career as a superintendent Williams was recognized as a leader in sustainable golf course maintenance. His achievements include winning the Presidents Award for Environmental Stewardship, the Golf Course Superintendents Association of America's (GCSAA) highest environmental honor, as well as being named the National Public Course and Overall winner of the Environmental Leaders in Golf contest in 2006. Williams also received Marriott International's highest honor, the J. W. Marriott Award of Excellence and the Turf and Ornamental Communicator's Association's Environmental Communicator of the Year award.
"The product, people and philosophies at Green Technologies are exceptional," says Williams. "I am honored to be a part of their 'Green Team'."