Golfdom Gallery: To the Masters and back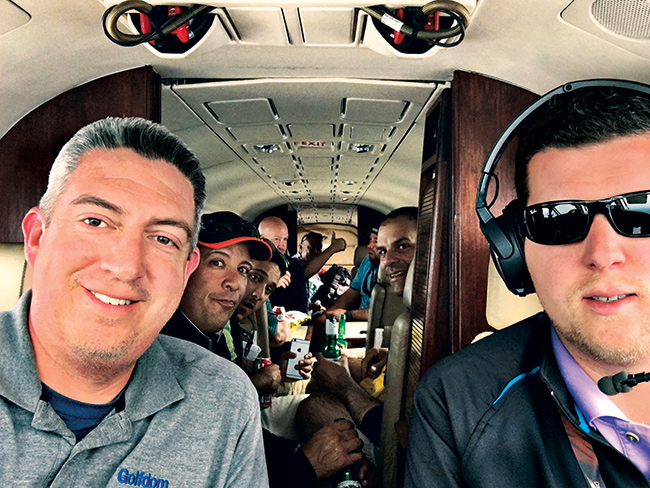 1. Pilot to co-pilot Not a bad way to travel to the Masters: a private plane. They even let Golfdom EIC Seth Jones fly shotgun.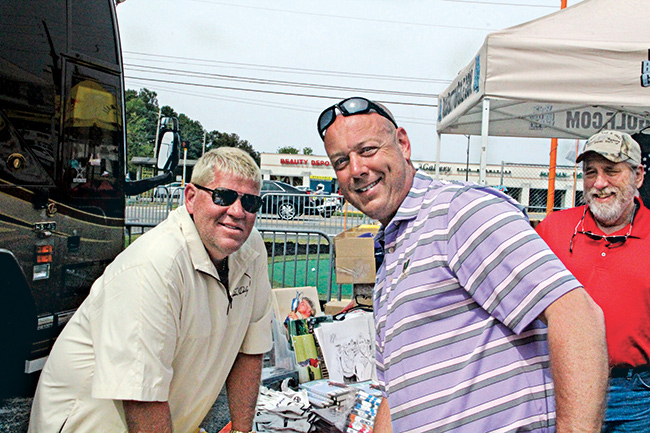 2. Sweeney and the Lion You've got to buy a trinket from John Daly when his RV is parked outside the Hooters of Augusta, right? Just ask Rich Sweeney, CGCS, of the Plant Food Co.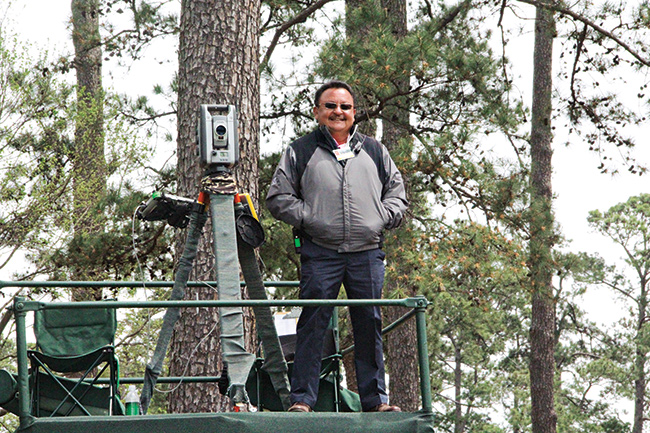 3. Bird's Eye View Rafael Barajas, CGCS, Boca Grove Plantation & CC, Boca Raton, Fla., had a nice view of Augusta National.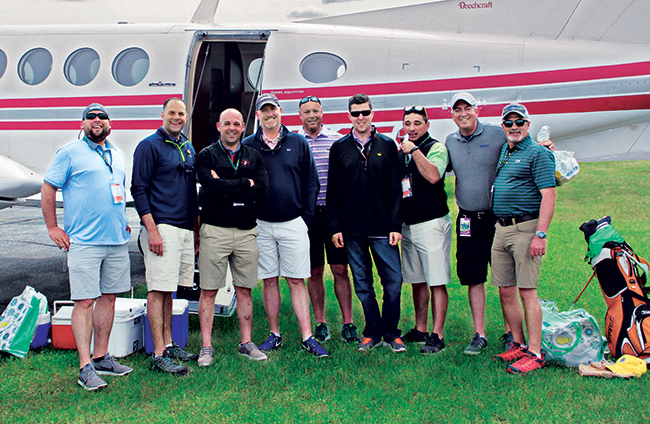 4. Augusta Air Security must have been pretty lax to let this group board a plane. Preparing for takeoff are: (L to R) Nate Spence, Trump National GC, Bedminster, N.J.; Kevin Stoltman, North Coast Media CEO; Russell Harris, Galloping Hill GC, Bloomfield, N.J.; Pat Roberts, Golfdom publisher; Sweeney; Mike the Pilot; Tyler Otero, North Jersey CC, Wayne, N.J.; Jones; and Lance Rogers, CGCS, Colonia CC, Robbinsville, N.J.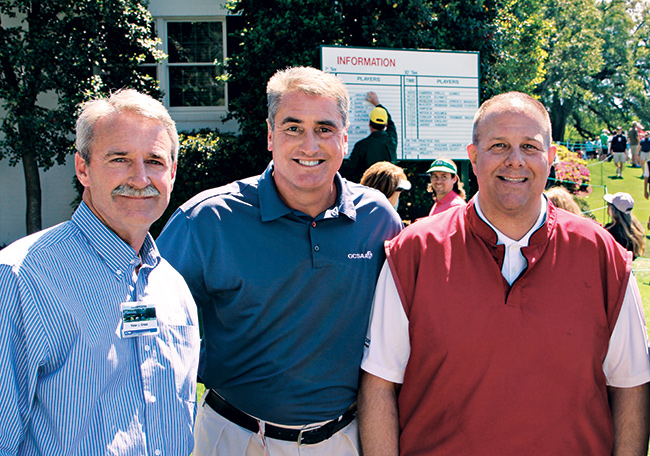 5. Mr. Grass and Co. Instead of talking turf, we gabbed with Grass: GCSAA President Pete Grass, CGCS, Hilands GC, Billings, Mont., Darren Davis, CGCS, Olde Florida GC, Naples and John Fulling, CGCS,
Kalamazoo (Mich.) CC, at Augusta
National.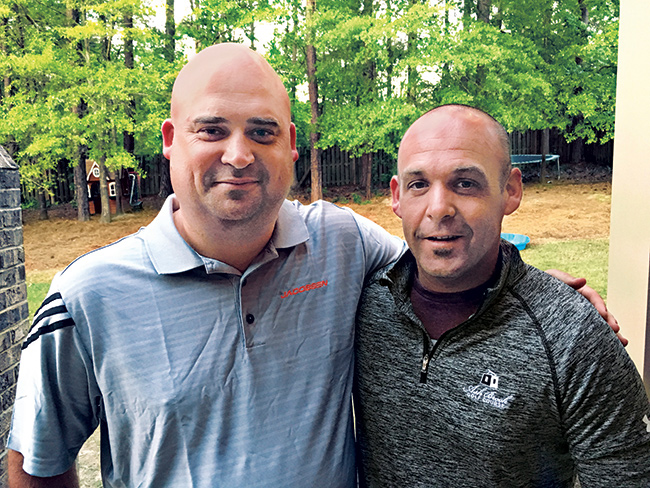 6. He is the Keymaster Jacobsen's Kody Key and Galloping Hill's Russ Harris take a break from the course at the Jacobsen guest house in Augusta.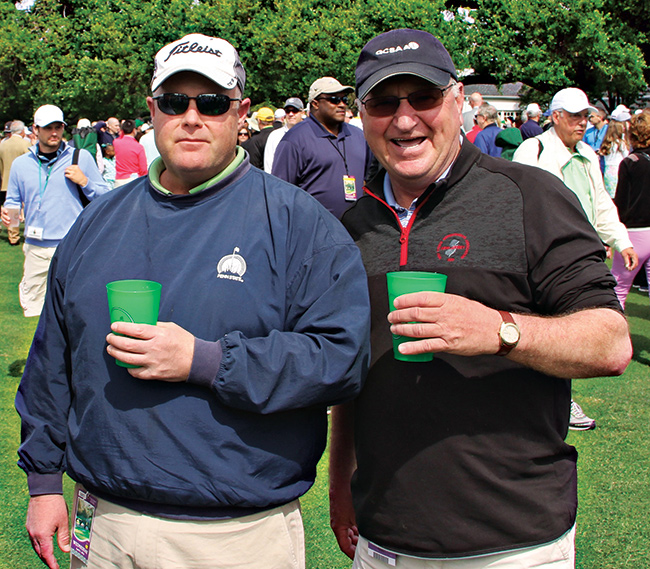 7. Bill Murray sighting Dave Mishkin, Howell Park GC, Farmingdale, N.J., with Bill Murray, Pinebrook GC, Belmar, N.J. Wait, who did you think we were talking about?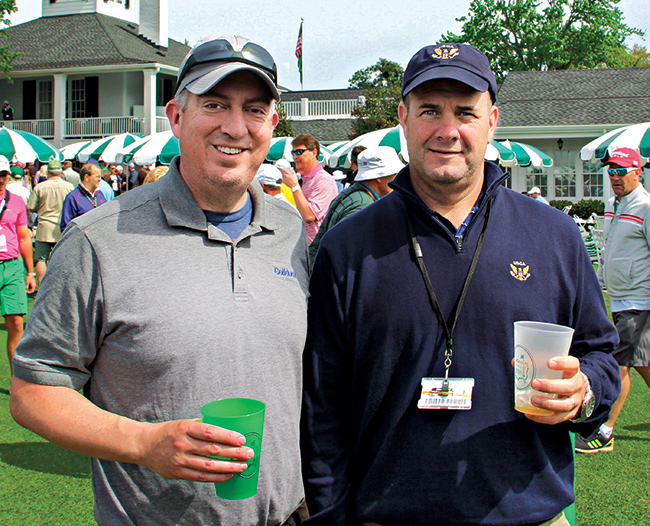 8. Green jackets, Green Section Jones caught up with the USGA's Director of Championship Agronomy, Darin Bevard, at the Masters.
Photos: Golfdom