Golfdom Gallery: June 2018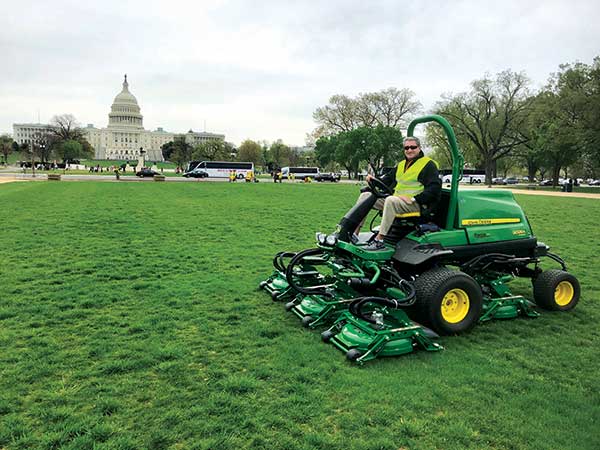 1. We saw the president in D.C.! No, not President Donald Trump, but GCSAA President Darren Davis, CGCS, superintendent at Olde Florida GC, Naples, Fla.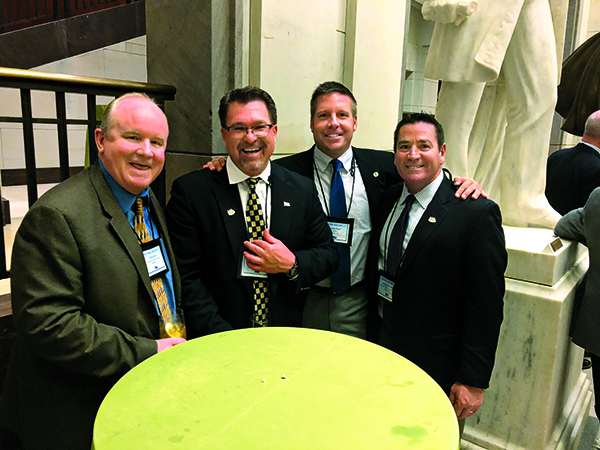 2. How's my tie? Doug Myslinski, Wadsworth Golf Construction Co., Plainfield, Ill., straightens his tie in the U.S. Capitol while GCBAA Executive Director Justin Apel (center) and Pat Karnick, Wadsworth Golf (right) look on.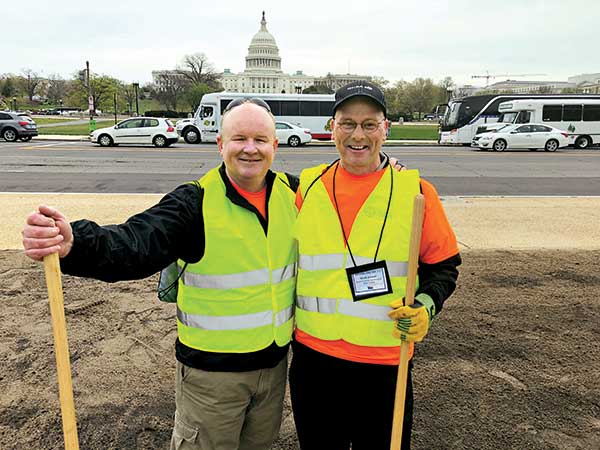 3. Men at work Tony Kalina, Kalina Turf Consulting, Chicago (left), and Mark Jordan, CGCS, Westfield Group CC, Westfield Center, Ohio, were on the sod squad during the beautification project at the National Mall.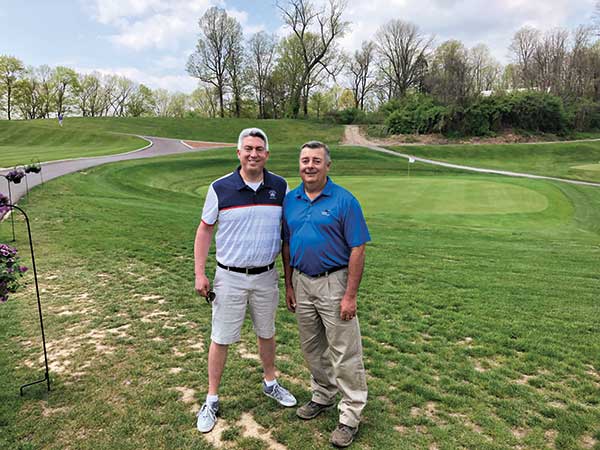 4. Your host superintendent Golfdom EIC Seth Jones met Ron Freking, superintendent at Devou Park GC, Covington, Ky., before the Turf and Ornamental Communicators Association golf tournament.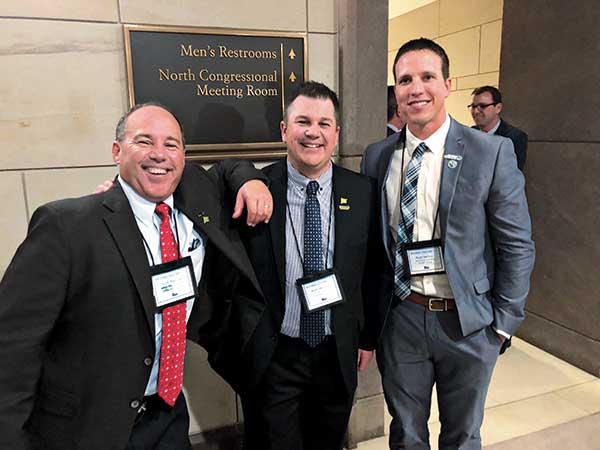 5. Which way to the men's room? We saw all these guys at Augusta National… then we ran into (left to right) Scott Ramsay, CGCS, the Course at Yale, New Haven, Conn.; Marc Weston, CGCS, Indian Hill CC, Wethersfield, Conn., and Ryan Swilley, Gulf Stream GC, Delray Beach, Fla., again at National Golf Day.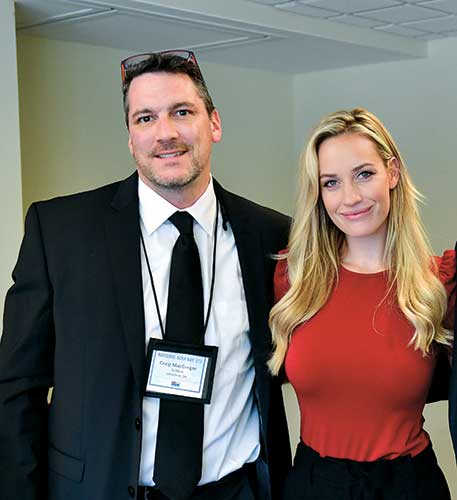 6. 1.4 million reasons to smile Golf social media celebrity Paige Spiranac (she has 1.4 million followers on Instagram and is a Sports Illustrated swimsuit model) was cool enough to take a photo with Golfdom Publisher Craig MacGregor, who still refuses to expand his social media reach beyond Facebook.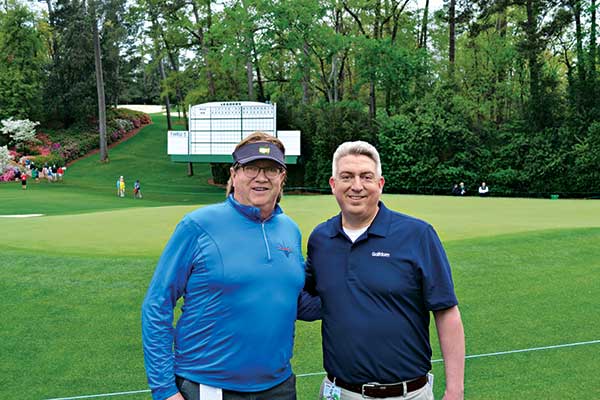 7. Agreeing on Augusta and Austin Since hanging out at Augusta National, Floratine's R.J. "Stretch" Strautman (left) and Jones have come to a decision: The Golf Industry Show should be held in Austin, Texas, if only for the live music scene.
Photos: Seth Jones (1-3, 5); Craig MacGregor (4); Kevin Dietsch (6); Lane Ferguson (7)