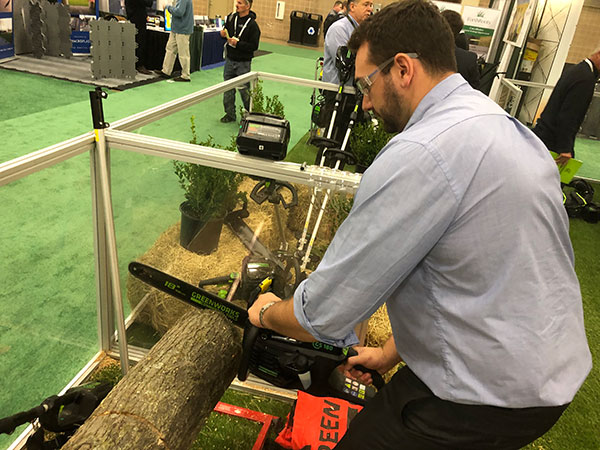 Greenworks Tools Senior Product Manager David Glueck makes short work of an Oak tree with a battery-powered chainsaw.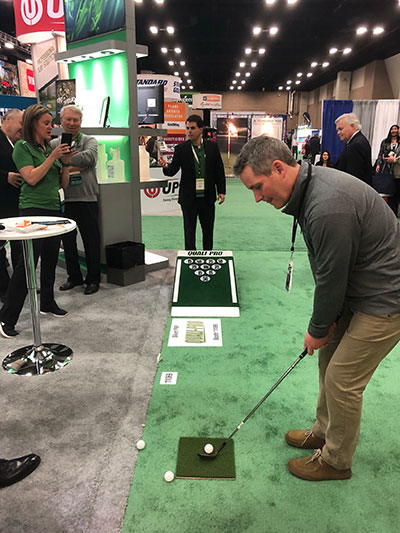 Booths like Quali-Pro offered plenty of activities to keep GIS attendees around, including this beer-pong-meets-chipping-game. Golfdom Group Publisher Bill Roddy showed off his lefty short game.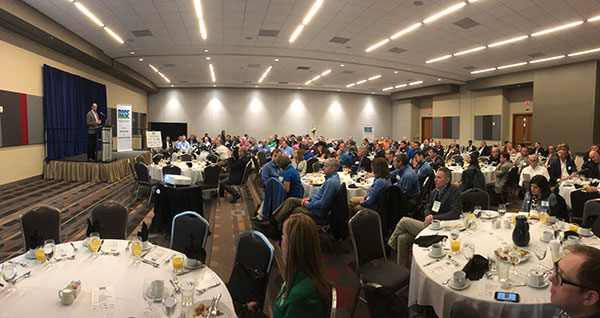 The RISE breakfast included President Aaron Hobbs discussing the Trump Administration to his many members. "Across the board we know a lot of people in the new administration," he said. "Generally speaking (this administration) is more business friendly. They are aware that their decisions have an economic impact on our ability to do our jobs."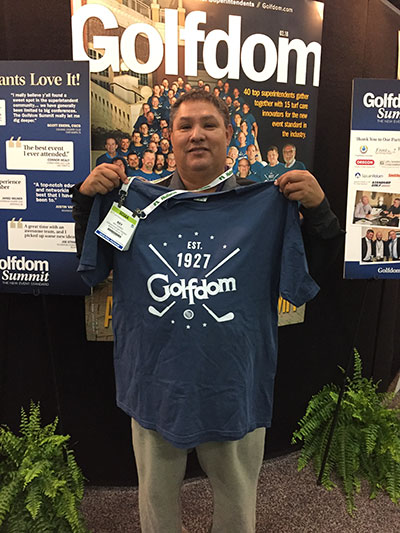 Rey Gomez, superintendent at Horseshoe Bay Resort in Marble Falls, Texas, was following us on Twitter and fast enough to get to the booth to claim a Golfdom T-shirt.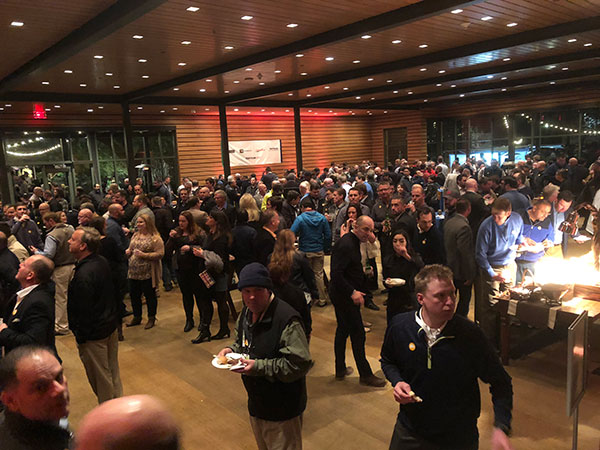 A nice crowd milled about at the Jacobsen party. Held at the three-story Jack Guenther Pavilion at the Briscoe, it was easy to get lost among the many turf pros.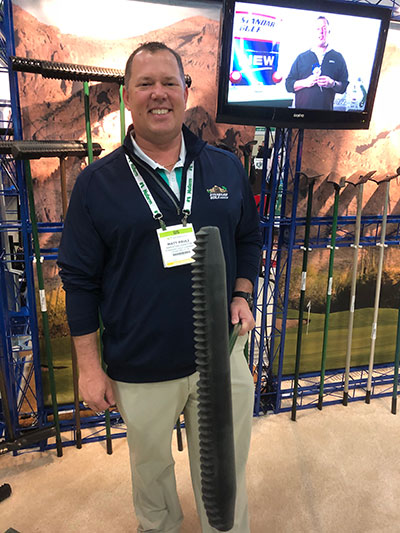 Standard Golf's Matt Pauli shows off the new bunker rake known as the Chief, which debuted at the show.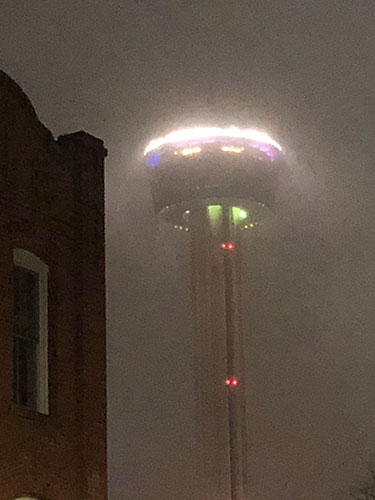 Taken Tuesday night of the GIS, the Tower of the Americas in San Antonio was barely viewable through the low hanging clouds and mist.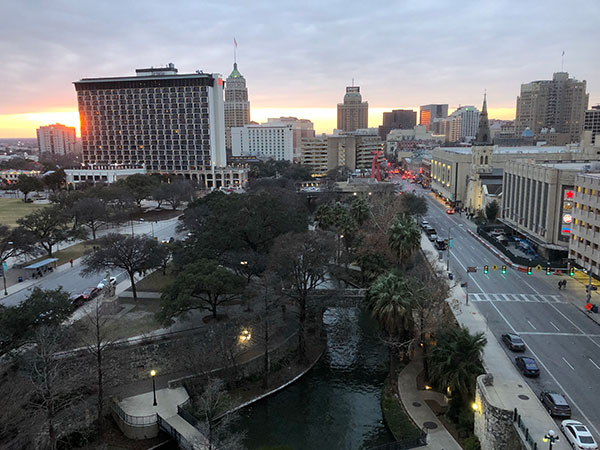 A rare moment of sunlight in San Antonio was this Thursday night sunset. But don't worry if you flew out that day… Friday was just as rainy and cool as Tuesday or Wednesday.
Photos: Golfdom