BASF's Lexicon Intrinsic label updated for four applications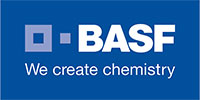 BASF's Lexicon Intrinsic brand fungicide is now labeled for four applications per year at the highest rate of 0.47 oz. per 1000 sq. ft. The new rate is approved in all states but New York, and is an increase over the original labeled rate of three applications per year.
"Superintendents do their best to manage a multitude of unpredictable factors that can have negative effects on their turf," says Takisha Truss, BASF marketing manager for turf and ornamentals. "This expanded approval gives them a wider range of flexibility to protect their turf and provide long-lasting control if disease should occur."
Lexicon Intrinsic broad-spectrum fungicide controls 27 diseases for up to 28 days, proving the confidence that comes with long-lasting control, according to the company.