An open letter to the POTUS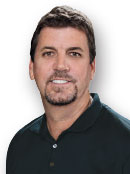 Here I am working away on National Golf Day 2015 when a couple of social media pings pop up on my phone. Of course I respond or retweet. But it got me to thinking about how I might participate in promoting this great game. I went home that evening, and well, I think you'll figure the rest out.
Dear Sir,
I'm writing this letter to you on National Golf Day 2015. I'm not sure how one goes about inviting the president of the United States to play golf, but I would like to invite you to play golf with me. We might not share the same political views, but it's obvious we both love the game. Golf is a game where people can enjoy time together despite opposing viewpoints or not even knowing each other.
One of my reasons for wanting to play golf with you is to make sure you are having fun. I rarely see photos or videos of you playing golf, and the media seldom show you smiling or having a good round… whatever that means to you.
We would have fun playing golf together. I'm a 5 handicap and you're an 11… right? Match made in heaven, if you ask me. By the way, you'll get 3 a side.
Mr. President, I might have an agenda because I am a golf course superintendent. I've been around golf courses for more than three decades. I've seen first-hand the good that golf provides. You know, stuff like real jobs — 2 million full-time jobs. Hard working people who work in an industry that contributes $68.8 billion directly to the national economy.
Did you know that golf's total impact on the economy in the United States has been measured at almost $200 billion annually? Some of that $200 billion — almost $4 billion — is raised for charitable causes each year.
I believe you know about the great things for which golf is responsible, like environmental stewardship, creating green space in urban environments, excellent water filters, etc. All that, and yet golf is still considered by many as an elitist sport, even though recent statistics state the average cost of a round is now only $25.
Golf needs a good point man (or point guard.) Sure, we have the greats like Arnie, Jack and Gary… they've done their part. Tiger still energizes the game whenever he is in the hunt. Certainly the new Masters champ, Jordan Speith, will be a good ambassador for golf. But golf could use the extra energy that the POTUS could give it.
You, sir, could be golf's point guard. We the people of/in/for golf know how much you enjoy the game, because we enjoy the game just like you do. As the "most golfing president" we've had in our country's history, your positive comments could help give golf that boost it needs. Your support of golf could fuel a resurgence for the next 20 years or more.
Maybe I'm assuming too much to think that during or after a round you might share some thoughts with your fellow Americans. Stuff like: "how great the course was," "lots of wildlife," "greens were fast," "enjoyed my time with friends," or "I would recommend everyone get out and enjoy golf."
I know there are a lot of people out there who would be ready to criticize you for this, but there are 28 million Americans who play golf and could relate to you. And remember the 2 million who work in the game of golf.
So what do you think about meeting me for a round of golf? I could meet you halfway. You choose the course. I'll call ahead and see if I can get us on. We'll keep it simple, just a couple of guys teeing it up and enjoying the day on the golf course.
Sincerely yours,
Steven M. Wright, CGCS