2016 Golfdom Summit headlined by Ted Bishop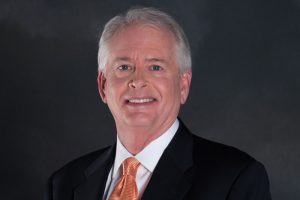 The 2016 Golfdom Summit will feature a former president as the keynote speaker of the event. No, it's not a Clinton or a Bush.
Golfdom is excited to announce that the sixth annual Golfdom Summit keynote speaker, sponsored by Cushman, will be the 38th President of the PGA of America Ted Bishop.
As President of the PGA of America, Bishop led the fight against the USGA's ban on the anchored stroke. He resurrected the relationship between the PGA Tour and the PGA of America. Bishop also created the Deacon Palmer Award and was instrumental in the PGA's business relationship with President-elect Donald Trump. As a public course operator, Bishop prides himself in naming PGA Championships and a Ryder Cup at Harding Park in San Francisco and Bethpage Black in New York.
Today Bishop serves as the general manager of The Legends Golf Course, Franklin, Ind., which he built in 1991 with Architect Jim Fazio. He started his career as the pro/superintendent at the Phil Harris Golf Course in Linton, Ind. Bishop went on to serve as the president of the Midwest Regional Turf Foundation. He became involved with the Indiana PGA in 1988 and served as the Indiana PGA President before elected as the president of the PGA of America in 2013-'14.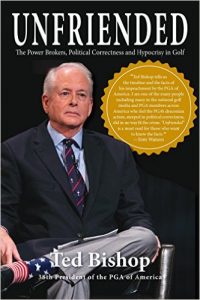 "We are thrilled to have Ted Bishop as our guest at this year's Golfdom Summit," says Golfdom publisher Pat Roberts. "Past speakers include 'Ms. 59' Annika Sorenstam, Golf Course Architect Rees Jones and golf journalist Doug Ferguson. Ted's appearance just adds to that tradition of great speakers at our event."
The two-time "Newsmaker of the Year" by Golf World will be speaking to more than 40 of the top superintendents from around the country about the industry, his career, his book, "Unfriended," a No. 1 best seller among Amazon's golf books, his reflections on social media and how a tweet in 2014 changed his life.
"I saw Ted speak at the 2014 PGA Championship at Valhalla Golf Club, and from that experience I could see the passion he has for the industry," says Golfdom Editor-in-Chief Seth Jones. "I appreciate that he speaks his mind and lets his passion for the game show through. I look forward to seeing him speak to our group in Orlando."
(Jones showed support for Bishop and that ability to speak his mind in a column from 2014.)
This year's sponsors include: Air2G2 Aeration, BASF, Bayer, Cushman, Frost Inc., Healthy Grow, Jacobsen, Nordic Plow, Nufarm, PBI-Gordon, Primera, Quali-Pro, SipcamAdvan, Smithco, Stevens Water Monitoring Systems and Turfco. To learn more about the Golfdom Summit click here.
Photos: Ted Bishop