The Ivanhoe Club, on Chicago's north side, offers a trio of 9-hole courses. It's enough to keep anyone busy through the season.
However, when the club hosted an event like the Web.com Tour's Rust-Oleum Championship in early June 2017 and 2018, things had to be beyond perfect.
Pressure was high. "I tend to keep the programs pretty tight, preventatively," says Ivanhoe Club Superintendent Thomas Prichard, GCS. "We're not used to seeing any disease here."
He and his assistant, Ryan Mumper, require a dollar spot program that will perform as well as the Web.com players perform.
To add to the challenge of having professional players on site, the private club's biggest member event in 2018 was held right before the Web.com Tour visited. It was out-of-bounds to interfere with the active membership. "We really only got a half-day between events before the pros got here," Prichard says.
Conditions must be pristine, but Mother Nature does not always cooperate. Last year, for example, the spring and summer were wet and pressure for dollar spot was exceptionally high. That meant controlling dollar spot was a key concern for the team.

The Prairie Course at Ivanhoe is maintained with grassy hillocks and native grasses for a links-style challenge. In tournament play, No. 1 becomes No. 10 for the pros. Photo: The Ivanhoe Club.
Putting spray programs to the test
Despite the busyness of the Ivanhoe Club, Prichard and Mumper find experimenting with their spray programs worthwhile.
As part of their constant evaluation, they set aside the half-acre No. 5 fairway on the Forest course to test the effectiveness of some newer products, including Posterity and Secure Action, as well as Primo Maxx and Heritage for broad-spectrum disease control. The fairway has the benefit of being right behind the maintenance facility so they could keep an eye on it.
"We had really great results with Posterity fungicide," Mumper says. The material got a stiff test. His plans called for a by-the-book 21-day spray interval, but poor weather conditions got in the way. Their second application did not go on until day 26.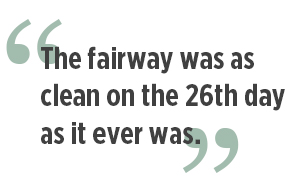 "The fairway was as clean on the 26th day as it ever was," Mumper says.
Altogether, they were able to keep the turf disease- and dollar spot-free for a full 40 days after the initial application of their test.
"We had a really clean fairway," Mumper continues. "Our control test plot was really lit with dollar spot. Disease pressure was high everywhere."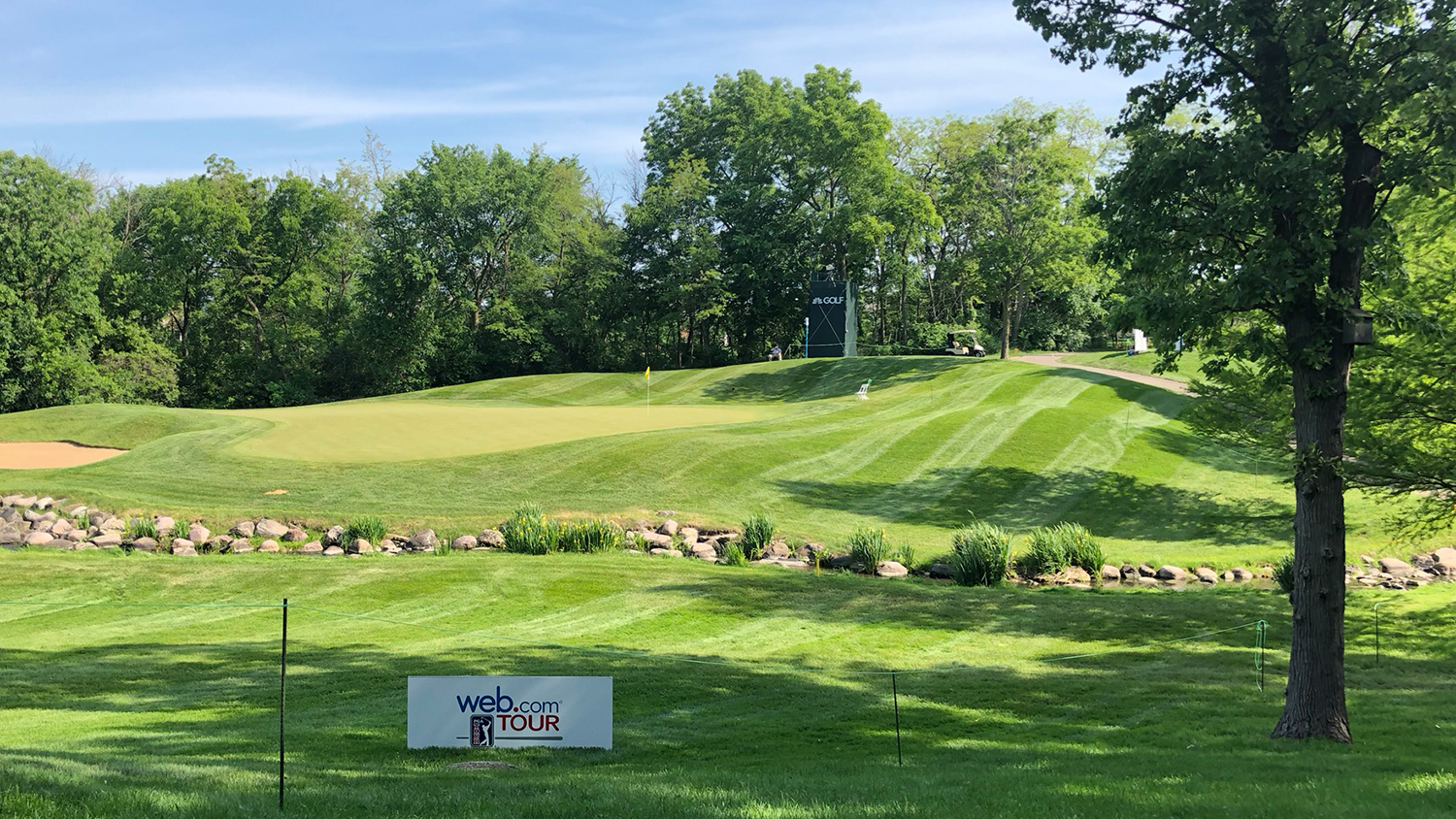 There is not a sign of dollar spot on the No. 8 hole of the Marsh Course. This became No. 17 at the Web.com Tournament. Photo: The Ivanhoe Club.
Tried and true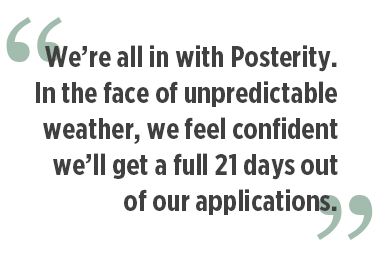 Mumper was doubly impressed since there were no other materials used on that fairway and says he plans to continue evaluating the benefits of Secure Action's acibenzolar-S-methyl (ASM), which boosts turf's natural defenses against disease.
The Ivanhoe staff bookends their Posterity applications early in the year and late-season at 0.16 fl. oz. per 1,000 square feet, aiming to apply Secure Action every 14-20 days at one-half ounce per 1,000 in the middle weeks. Primo Maxx goes down at one-quarter ounce as part of the tank mix.
"You've got to watch the weather and pick your windows of opportunity," says Prichard, who pre-ordered his 2019 spray program this past fall. "We're all in with Posterity. In the face of unpredictable weather, we feel confident that we'll get a full 21 days out of our applications."
---
Sign up for dollar spot alerts from Syngenta
The season-long alerts forecast disease development risk five days into the future. Superintendents may sign up to be notified by email or text, when conditions in their area are conducive to dollar spot development.
To sign up for dollar spot alerts based on the Smith-Kerns model, visit GreenCastOnline.com/DollarSpot.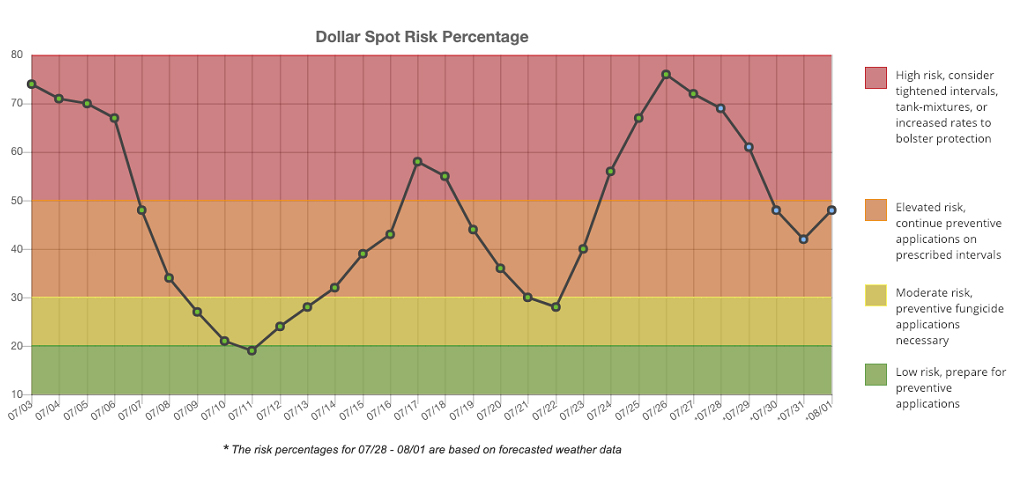 Graphic: Syngenta

Tweet @SyngentaTurf and tell us how you #ConditionPerformRecover.
---
This page was produced by North Coast Media's content marketing staff in collaboration with Syngenta. NCM Content Marketing connects marketers to audiences and delivers industry trends, business tips and product information. The Golfdom editorial staff did not create this content.
Header photo: The Ivanhoe Club